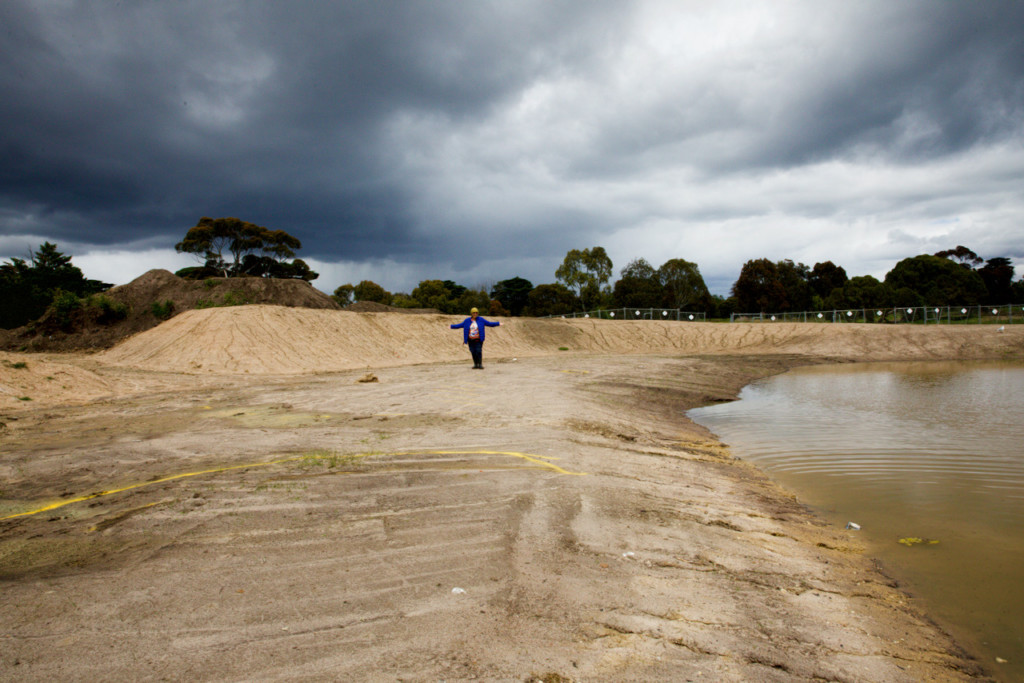 On Country with  N'arwee't Dr Carolyn Briggs AM.
Carolyn Briggs is a Boon Wurrung senior elder and is the chairperson and founder of the Boon Wurrung Foundation.
A descendant of the First Peoples of Melbourne, the Yaluk-ut Weelam (roughly translated as 'keepers of the waterways) clan of the Boon Wurrung, she is the great-granddaughter of Louisa Briggs, a Boon Wurrung woman born near Melbourne in the 1830's.
Carolyn has been involved in developing and supporting opportunities for Indigenous youth and Boon Wurrung culture for over 40 years.  The YWNA has been fortunate to work with N'arwee't, the Boonwurrung Land and Sea Council and Bayside Council during the design and building phase of the meeting place in the Chain of Ponds. N'arwee't has stepped into a formal role with the Yalukit Willam Nature Association Committee as Indigenous Cultural Advisor.
The entire Elwood Swamp of which this reserve will echo, was a rich and sustaining place for the Yaluk-ut Weelam for many thousands of years. Part of the regeneration of the reserve involves returning plants that were common in pre-colonial days to thrive here and restore the health of this wetland.
Carolyn is pictured above at the meeting place in the Chain of Ponds, which will be home to cultural events, education and a place for reflection and connection to place. 
The mud stone used in the reserve come from nearby Boonwurrung Country. N'arwee't is pictured below with Marcus Gwynne – Project Manager for  Bayside Council.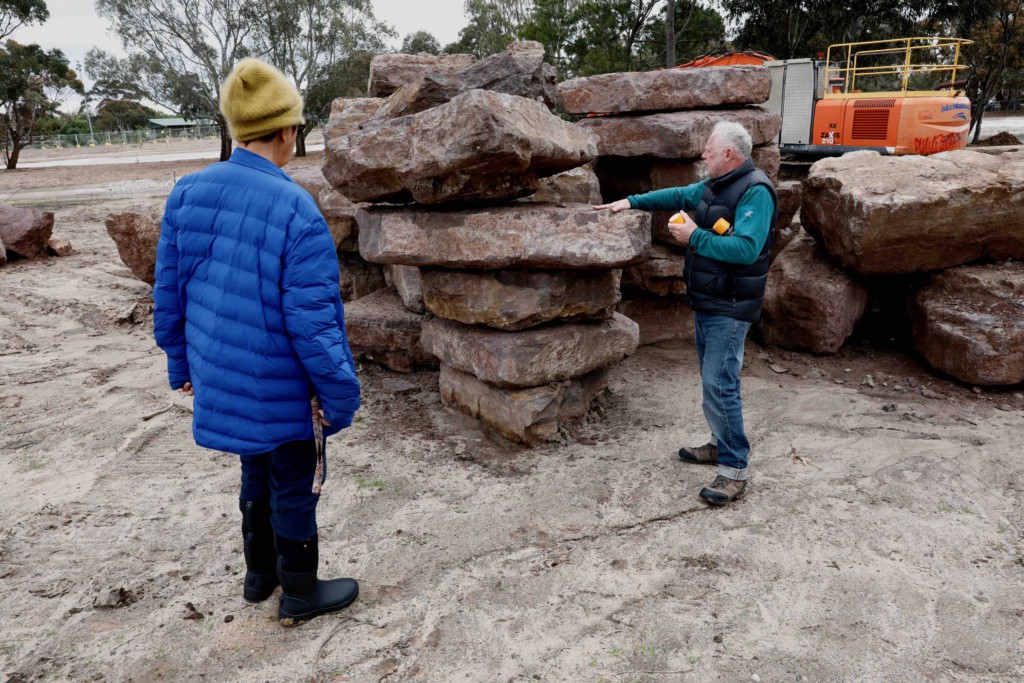 N'arwee't Carolyn views the entire Chain of Ponds like a brilliant sculpture in itself. We are very fortunate to work with her and the YWNA acknowledges that this project is taking place on Boonwurrung Country and we pay our respects to Elders past and present – today and everyday. The recent renaming of the Reserve to the Yalukit Willam Nature Reserve reflects this ongoing engagement and reimagining of place with the rightful ancient and ongoing connections to Country acknowledged.
Australia's oldest flowers are 126-120 million years old. Some of the plants being reintroduced have been around for millions of years. Until we removed them. Now is the time for action. Now is the time to care for your local waterways, reserves and learn to listen to the lessons of this ancient Country and Culture and the living words of Elders and custodians. As N'arwee't always points out, we can bring all the best of our knowledge systems, Traditional Ecological Knowledge and Science together to Care for Country.