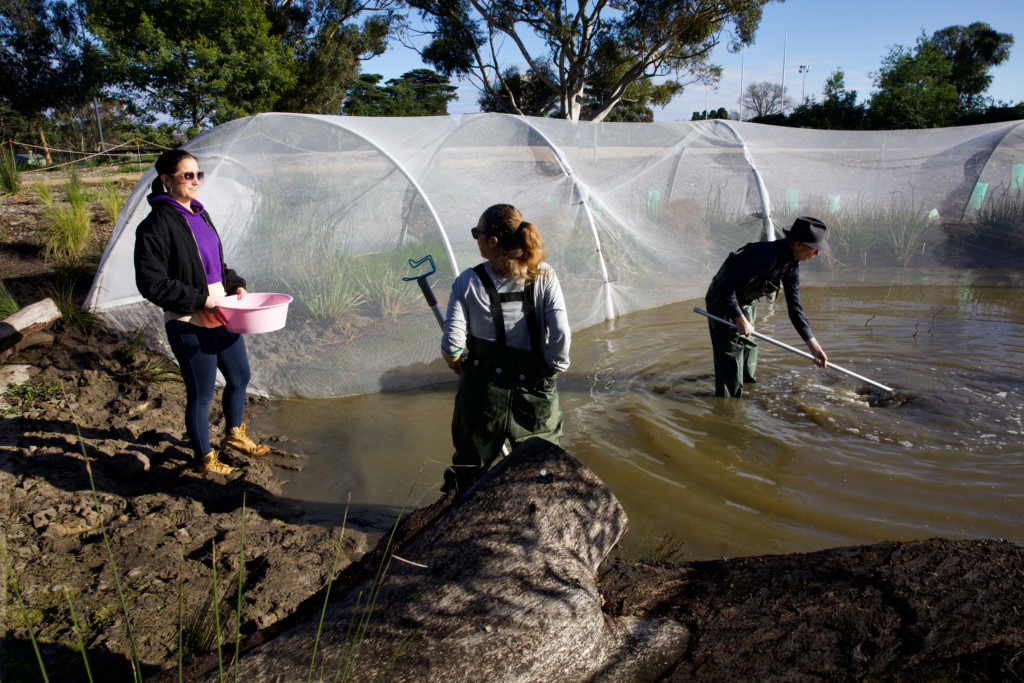 Yalukit Willam Nature Association Waterwatch
The original Elster Creek Waterwatch team led by Kate Bulling has been part of a Citizen Science monitoring project of two sites in the now Yalukit Willam Nature Reserve  going back over 14 years.
YWNA, with its mandate to focus on water quality, one of the pillars of the reserve's Masterplan, took on the role of coordinating this group. YWNA monitoring work  restarted at the beginning of 2022, delayed due to Covid restrictions. 
YWNA is keen to keep a strong focus on the health of the local waterways and the Bay. We  inherited a terrific history of excellent data on the general health (generally very poor) of Elster Creek.  There is a good data for the macro invertebrates and other animals present, which  creates a solid baseline for the expected changes that will take place as the Nature Reserve evolves. This is all on the Waterwatch data base. We hope to work with tertiary students to analyse the historical data, so we can see trends and understand our local waterway more accurately.
One site is in the old Golf Course Pond and the second site is in the Elster Creek  before the Monash Bridge. A third site has been added in the Chain of Ponds at Soak 2.
For those interested here is a full data sheet  from the Friends of Elster Creek. 
A deep thank you to all the volunteers who have been doing this work for many years and welcome aboard all the new people who wish to support this ongoing team. It has been great to be able to restart the group with the support of Coordinator Richard Akers from Melbourne Water. 
Yalukit Willam (Boonwurrung language) means Keepers or Carers of the Waterways and this is a key way to be involved in stewardship of this key local waterway.
If you are interested in joining the YWNA Waterwatch group please contact Natalie: 
natalieadavey@gmail.com
Natalie Davey -YWNA Coordinator Waterwatch Elster Creek
🦆🦆🦆