April 22 @ 7:00 pm

-

11:30 pm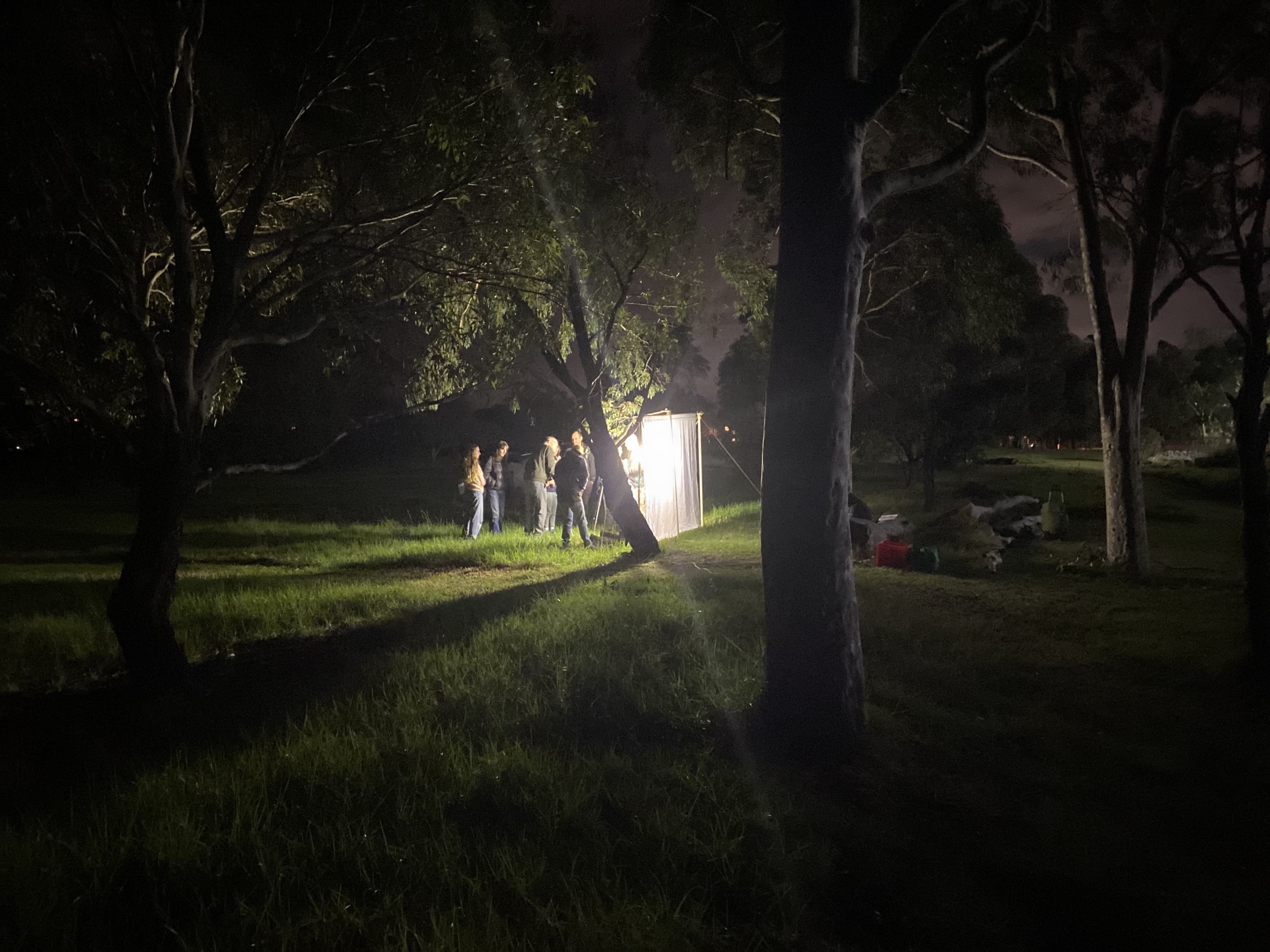 Come and join us:
 'Fly by Night' nocturnal invertebrate survey.
Date: Saturday 22nd of April
Time: 7.00pm
Place:   Yalukit Willam Reserve  (formally known as Elsternwick Nature Reserve)
Meet at YWNA shed. (Near Elwood bowls club) Parking available inside the gates.
Aim of survey:
Create a baseline survey of nocturnal invertebrates for comparison in longitudinal studies as changes and improvements are made in the reserve.
Guaging the health of the reserve by the number and variation of invertebrates.
How:
Monitoring and recording variety of invertebrate species.
Photographing and uploading images onto iNaturalist project.
(This data is also contributing to citizen science.)
There will be 4 stations with minimum of 2 people on each at any given time. Rotation of stations every half hour so you can see what is happening on the other stations.
Survey will run until 11pm, if conditions are favorable.
Bring:
Warm clothes (loose long sleeves, long pants)
Closed toes shoes
Snacks and water/thermos.
Picnic rug or chair.
Camera/phone. (Full battery)
Torch or head lamp. ( the lights are very bright multispectrum  which are best photographedor observed using additional light (torch/flash/headlamp) due to glare.
Insect repellent (mozzies are out in force!)
Please sign up to the iNaturalist app to upload your photographs so we can log our observations for our ongoing biodiversity monitoring.