N'arwee't Dr Carolyn Briggs AM holding a seedling from the Ngargee Tree and Shane Atkinson, who performed the smoking ceremony.
On the 6th of August, 2022, the little Golf Course that has transformed into Bayside's newest nature reserve was given a terrifically old name, honouring the First Nation clan who have lived in this area for millennia. Yalukit Willam or also spelt Yaluk-ut Weelam is the name of the local Boonwurrung clan, and roughly translates as People of the Waters/river. The name was suggested by Prof. N'arwee't Carolyn Briggs and is supported by the Bunurong Land Council. We want to commend Bayside's Council's decision to formally change the name as it is such a fitting name for this wetland revival project.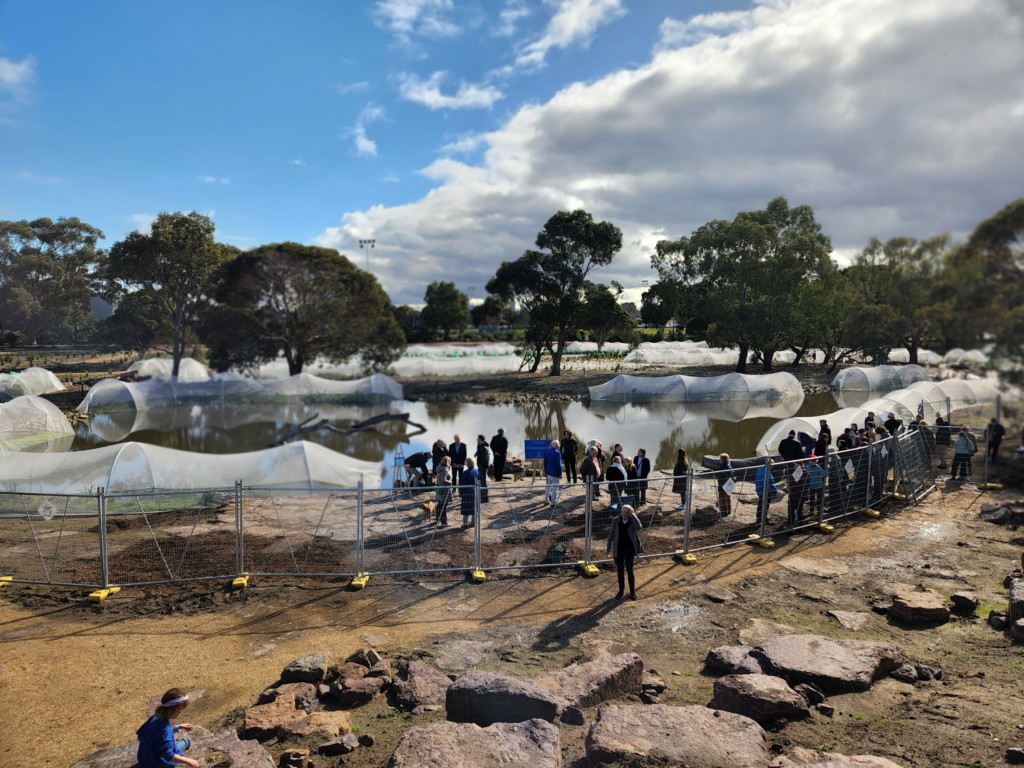 The epa were active in supporting the name choice and are thrilled to see both people and Country getting the proper recognition. As many of you know, most of this area was, not so long ago, a rather large swamp- but instead of imagining a mosquito ridden, inaccessible, unlovable place- instead picture a Kakadu of the South. A place teaming with freshwater fish and molluscs, birds and colourful and edible plants. The area was a veritable food bowl and it supported families for generations. The Aboriginal people altered the environment too, in ways that often supported the long-term health of the land. The swamp became unsightly and toxic as colonisation added abattoirs and other industries nearby which spilled their waste into the waterways.
We hope that the communities vision for a biodiverse habitat and strengthened wetland system can do the same. N'arwee't Carolyn emphasised in her speech that it has taken a community to envision and create this change and it will need the community to take stewardship of the place to ensure its long term health.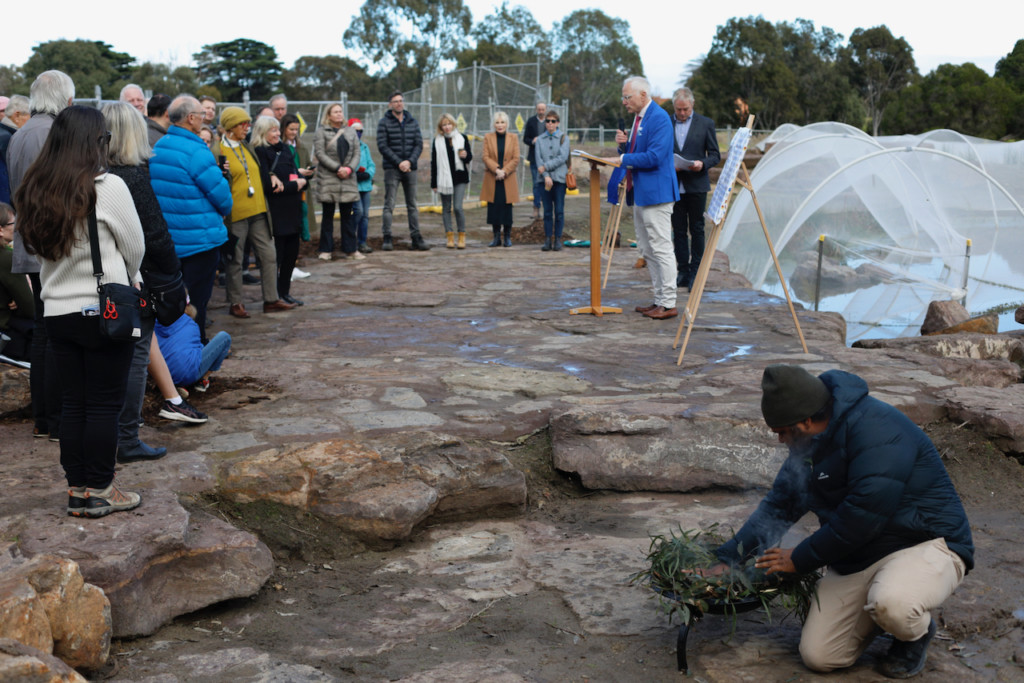 The epa will also clearly have to change their name too! We are very happy to share that N'arwee't Carolyn has taken on a formal role with our committee and is now our Indigenous Cultural Advisor.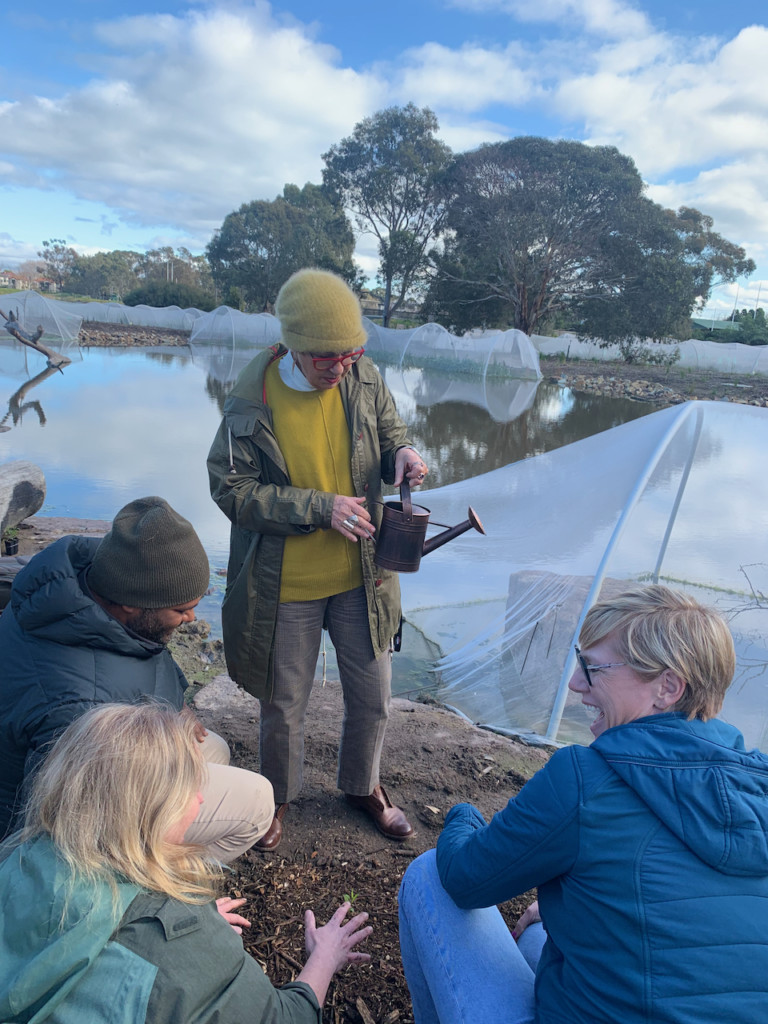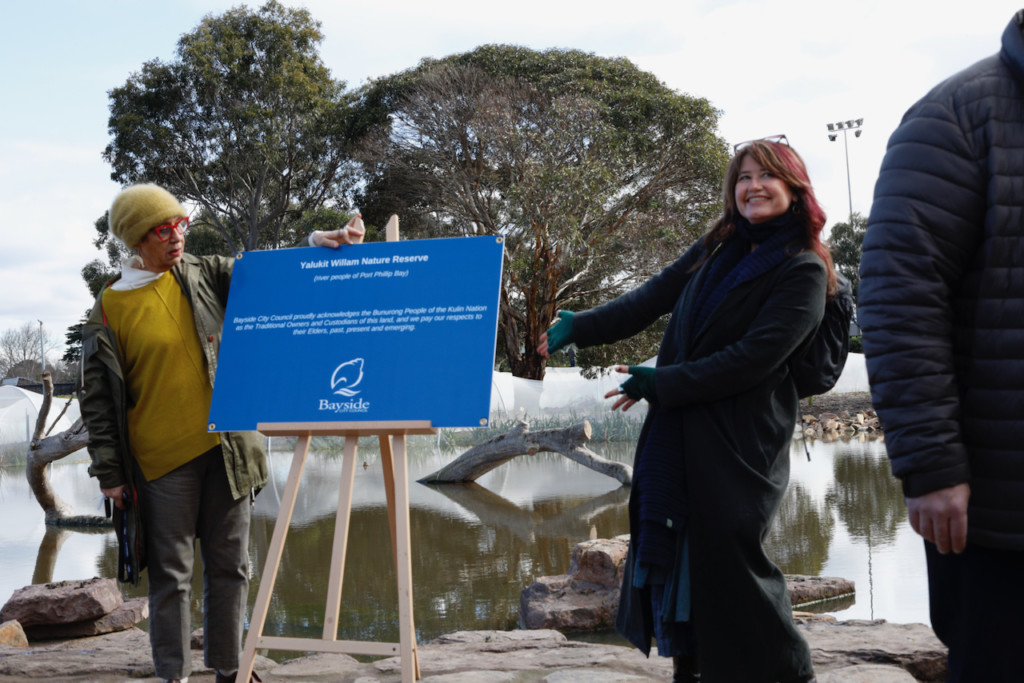 All photos except those names were taken by Natalie Davey.